Project
The Garden at The Lord Dudley
Materials Used
parsley green, limestone tumbled cobblestones, feathers, Sydney sandstone, antique mirror, wool, gilded wheat
Location
Paddington, Sydney
The level of detail is outstanding. Even one of Ghoniems' favourite textiles was transcribed onto the ceiling void by hand and framed with painted dowels to assimilate bamboo…Faced with the deluge of copy cat interiors, this project is a striking reinvention of the tradition-meets-modernity genre.
We decided against replicating Olde English or doing a contemporary update. Instead, we were heavily inspired by the artist and designer William Morris. This garden conservatory transforms a dark, underused basement, into a calm light-filled and intimate venue, reconnecting it to the outside.
YSG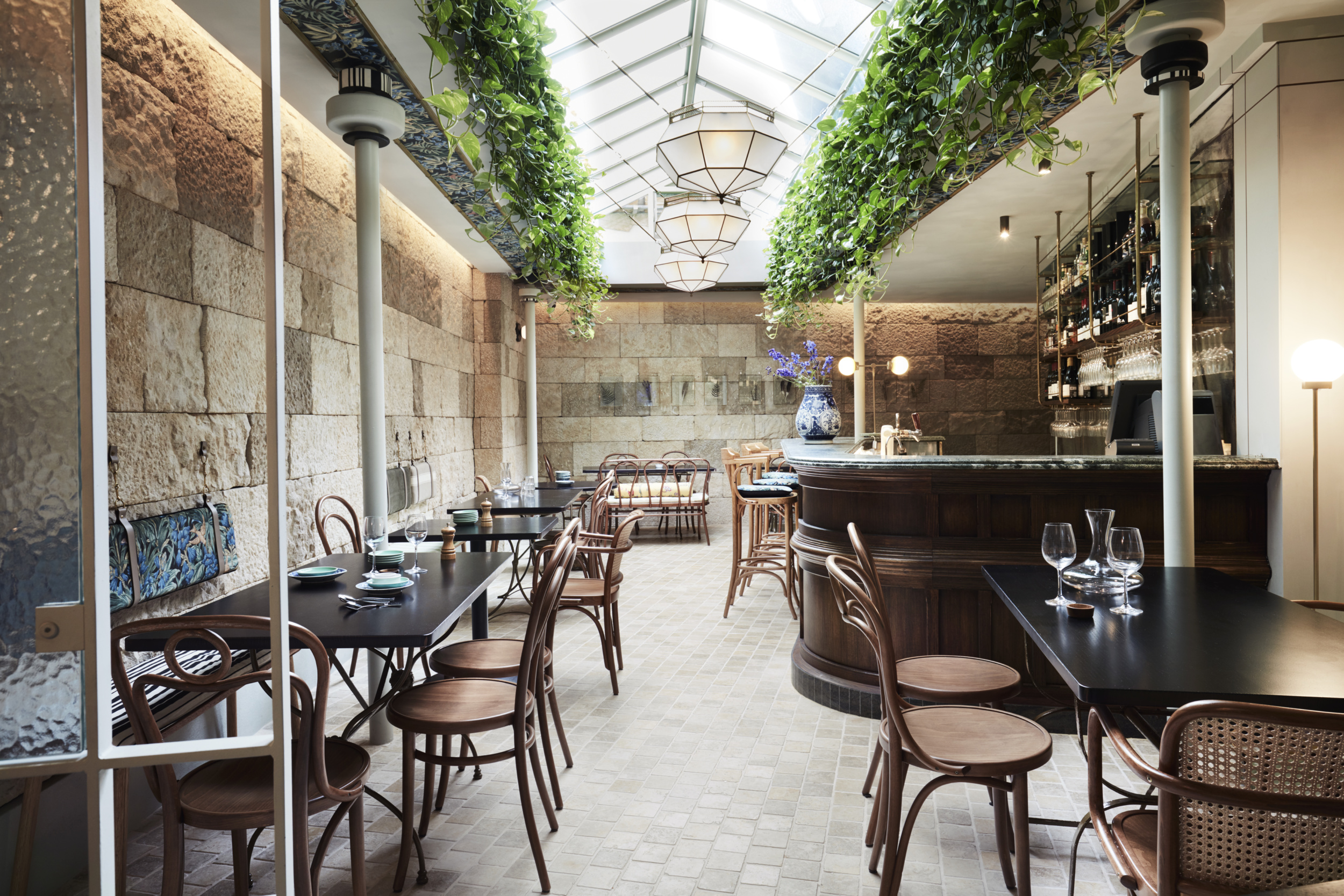 The dining room and bar is atmospheric, authentic, finely detailed and exquisitely realised, with bespoke artisan-made and fabricated details to create space which exudes warmth, comfort and civility.
YSG
Awards
Interior Design Excellence Awards 2018
Shortlisted – Hospitality
Photographer
Prue Ruscoe
Stylist
YSG