Project
Hotel Collectionist
Location
Camperdown, Sydney
With its focus on individualistic and design-led rooms, a stay at the newly opened The Collectionist Hotel is anything but ordinary.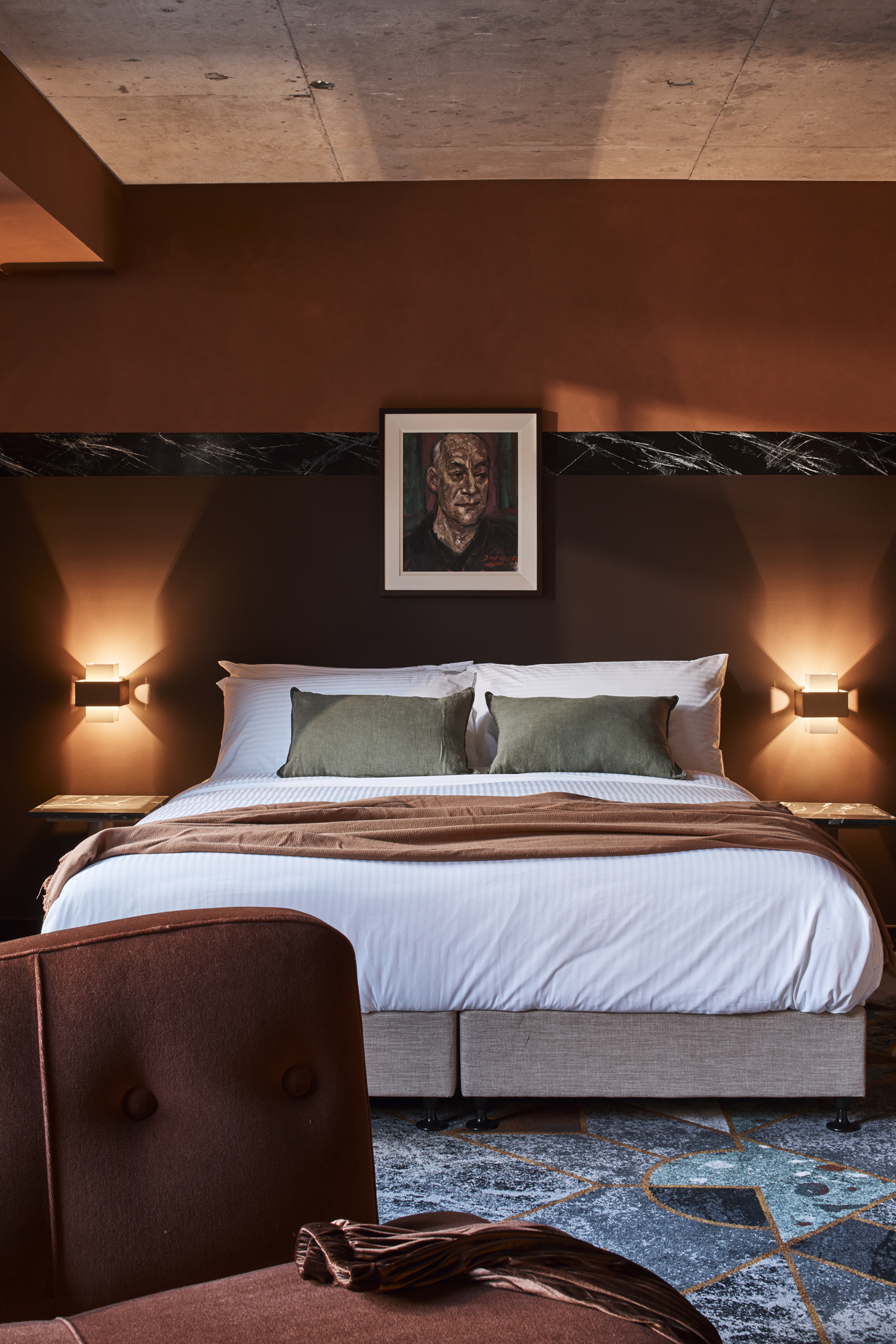 Project Innovation
Budgetary restraints for the design of the hotels' ten rooms dictated innovative solutions. These include trompe l'oeil details suggestive of marble surfaces and theatrical flourishes plus gingham patterns. Underfoot, custom carpets evoke majestic palazzo floors for a regal landing.
Rita Velour Room
This room sports a sophisticated palette rich in colour and texture, just how Rita Velour likes her men. She swans around her room wearing a velour robe, never without a wine in hand. Her hair is always immaculately messy; she's the party girl who has nowhere to go. Just as well she can linger here.
Queenie Fah Fah Room
This room is highly spirited; a celebratory space, conjuring images of an African market place with chickens running wild and locals bartering. Make sure to look up when staying in this room. The ceiling will seriously delight.
Helga Station Room
Inspired by the colours and textures of public spaces, the highlight in this room is the evocative image of an empty train station in Berlin. It's décor is a mish mash of faux hand-painted tile details and raw timbers paired with high vis blues.
Panda Sinclair Room
Enter the world of Panda Sinclair where walls are richly patinaed, doors are faux marbled and lilac peonies blossom within gilded frames. It's opulent, layered, and a little bit wrong.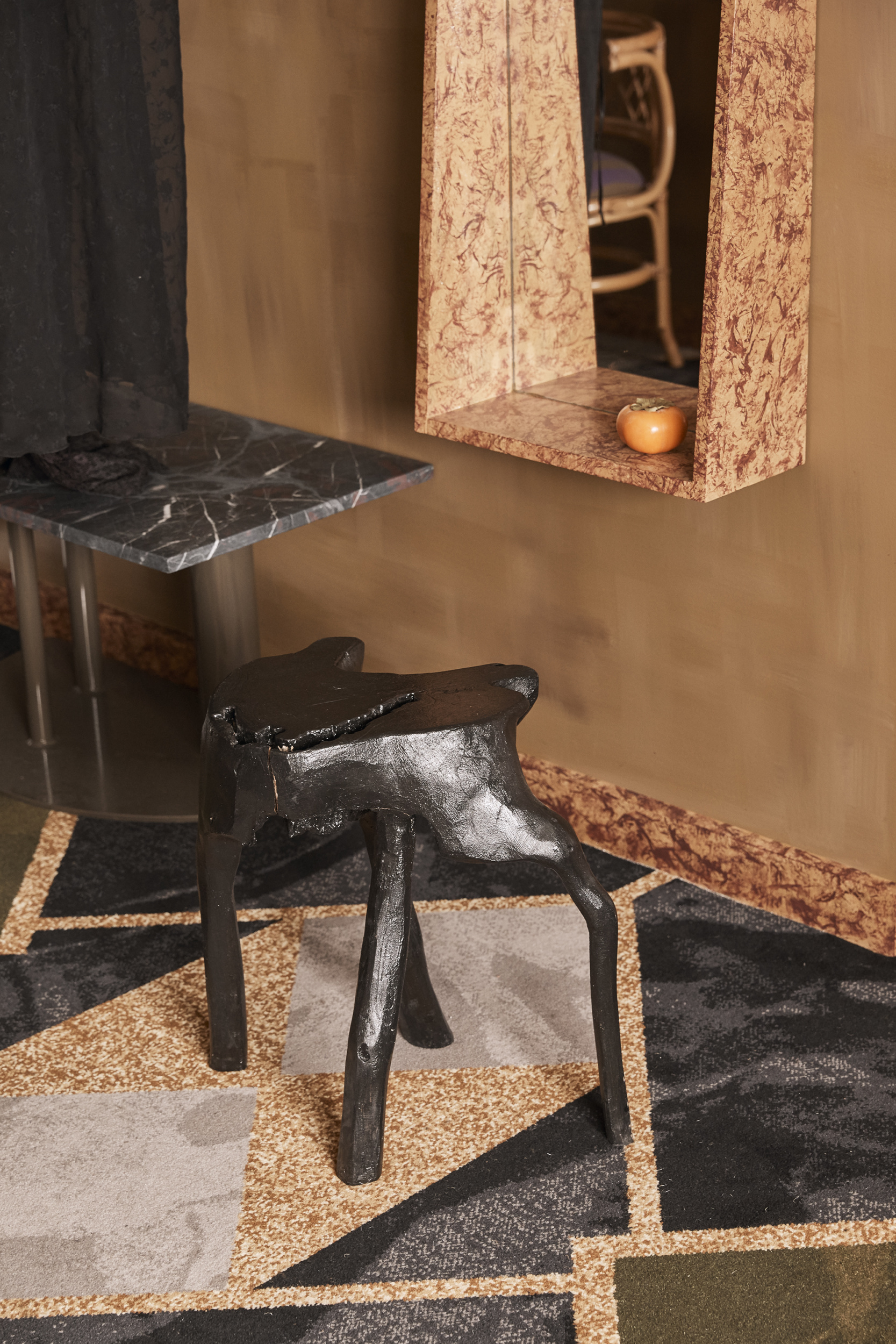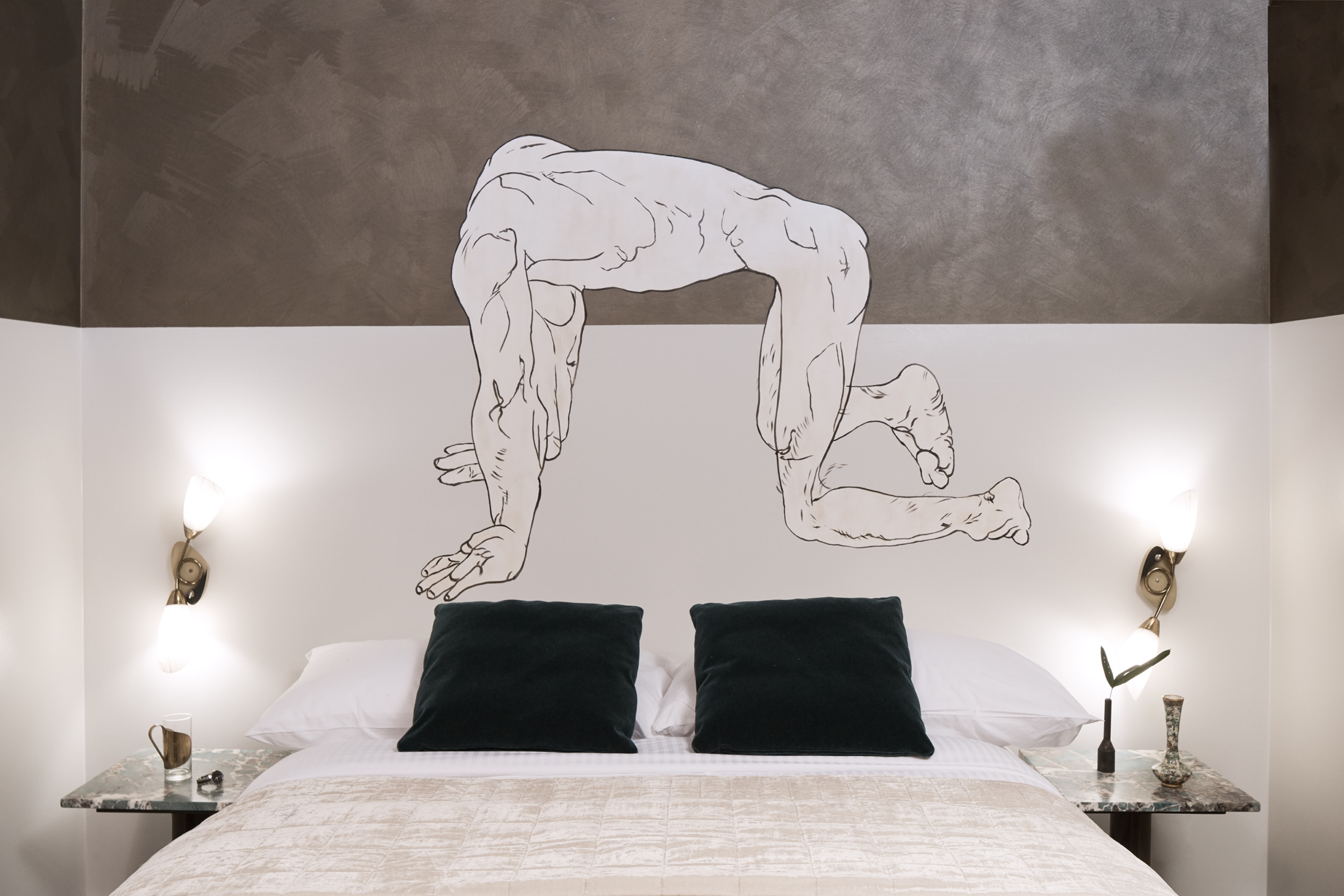 Just Remo Room
The broody suggestive imagery above the bed alludes to a sexier night stay, but its erotic themes are quickly tamed with unexpected Nanna florals. Think soft porn, with pops of Grandma.
Benni Hasheesh Room
Round up, round up, this room layers circus extravagance with a Moroccan twist. It's a haven for sensual delights.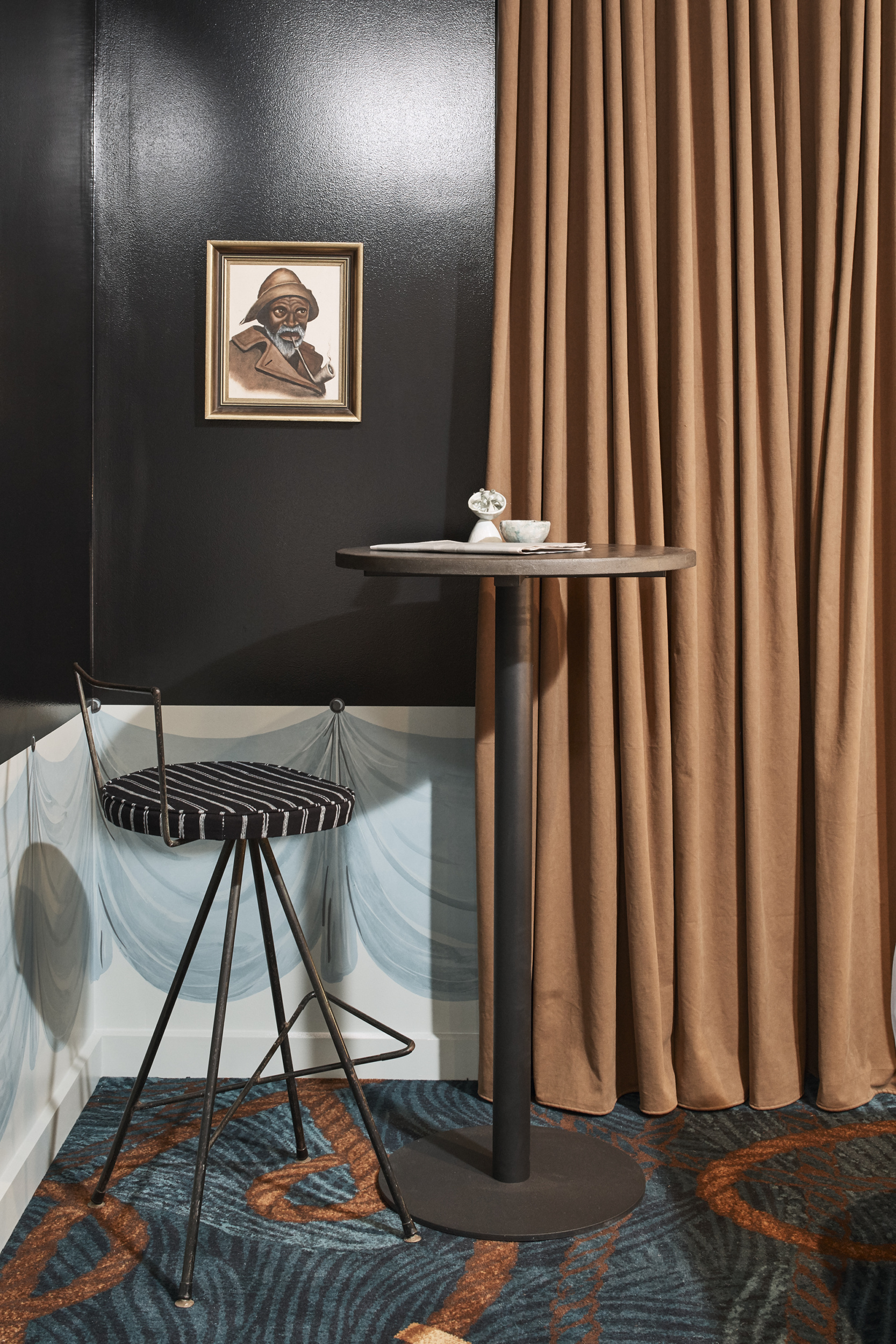 Major C'est La Room
This room plays on a nautical theme but spins typical sailor narratives on their head. It's Major Tom meets Popeye. With stripes and ropes taking centre stage, this character throws caution to the wind, taking nothing too seriously. It's a sea la vie kind of life.
Terri Boffil Room
Terri Boffil is a regimented kind of guy who is always on time. He travels light, wears socks to bed and makes a mean toastie.
Krystal Hans Room
Featuring faceted hands behind the bed, this room caters to the young urban hotel user. With sparkly shoes lined with purple gum soles, this room is all about crystal and chrome. Does it grab you?
Pepe Saint – Maché Room
Named after the paper maché carnival masque featured behind the bed, the series of Chinnoiserie plates inspired its Pseudo French character.
Awards
Interior Design Excellence Awards 2018
Highly Commended – Hospitality Design
Belle Coco Republic Design Awards 2019
Shortlisted – Best Hospitality Interior
Time Magazine 2018
Voted 1 of 100 World's Greatest Places to Stay
Photographer
Terence Chin
Stylist
Felicity Ng