YSG's highly customised interiors are charged with a rebellious spark. Steeped in craftsmanship, mixing vibrant riffs and atmospheric qualities, they are honed with an artisanal energy that mutually celebrates whimsy and functionality.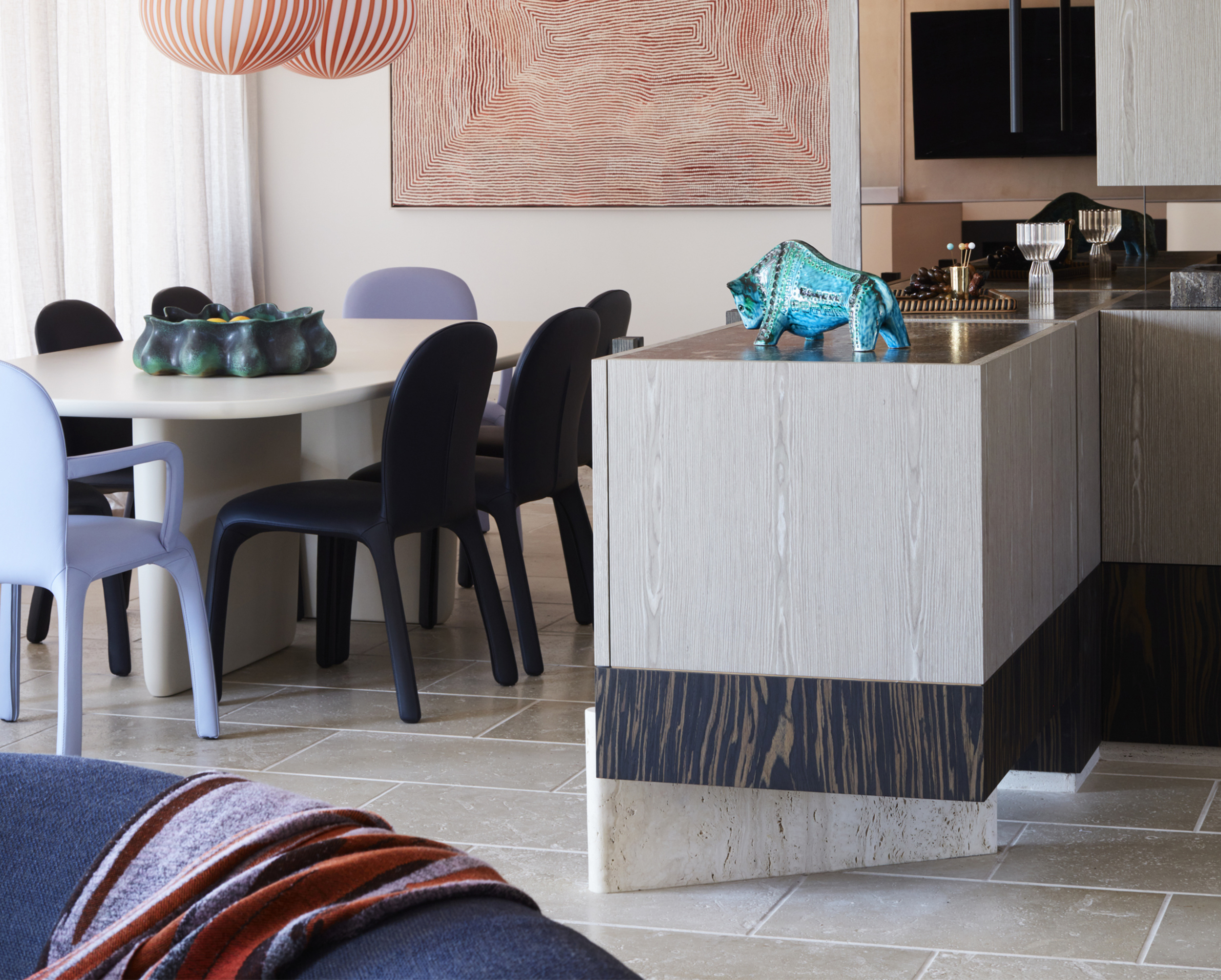 The studio's vision is informed by staging and storytelling. In addition to our interior design services, together with our in-house registered architect, we also offer new builds and architectural renovations.
Our immersive approach to sculpting spaces for private residences plus the hospitality and commercial sectors is realised through the creation of abundant elements – from joinery to individual furnishing pieces – to craft truly inimitable solutions that cohesively connect all interior aspects. Daring palettes, organic shapes and unexpected textural pairings elicit experiential outcomes with lasting impact.
The provocative chords of Director Yasmine Saleh Ghoniem's imagination have garnered countless design accolades over almost twenty years' experience, including: Designer of the Year at the 2021 Interior Design Excellence Awards; Best Residential Design, Best Residential Decoration and Best of NSW state at the 2020 Australian Interior Design Awards; the Belle Coco Republic Interior Design Awards Emerging Design Star (winner, 2017) and the Editor's Medal at the prestigious Interior Design Excellence Awards (winner, 2017).
WE'RE A MULTINATIONAL TEAM OF INTERIOR DESIGNERS AND ARCHITECTS BASED IN SYDNEY. WITH STAFF ORIGINATING FROM ARGENTINA, JAPAN, THE UK, CHINA, HUNGARY, New Zealand, AUSTRALIA AND THE Middle East, OUR CULTURAL BACKGROUNDS AND PROFESSIONAL EXPERIENCE BOTH LOCALLY AND ABROAD INFUSES THE STUDIO WITH ILLUSTRIOUS INSIGHTS AND FINELY TUNED EXPERTISE.
Yasmine Ghoniem's star is on the ascent. The Sydney-based interior designer and founder of YSG is blowing up the city's preponderance for safe white-box luxury with her colour-fuelled, experimental aesthetic.
YASMINE GHONIEM
Director
Lauded for her gutsy instinctual approach to design and adventurous palette-plays, Yasmine ironically almost missed her calling given her professional background abroad in dance and music. Despite completing interior design studies in America, she arrived in Australia wielding a diploma in one hand and a microphone in the other with a burning desire to pursue a career in music. Leaving ample live gig mileage behind her, in 2013 she co-founded the internationally recognised and award-winning Sydney-based studio, Amber Road, with her sister, landscape architect Katy Svalbe. Not surprisingly, staging and performance elements became key informants of her visionary MO. This underlying artistic thread continues to weave through all her hybrid residential and hospitality projects, characterised by the pique perfection of their visual rhythms and atmospheric potency. Countless design awards bear testament to her talent.
Not one to wrest on her laurels, the 2020's mark the dawn of an exciting era for Yasmine. Her new solo endeavour, YSG (Yasmine Saleh Ghoniem), consolidates her finely tuned design strengths, enabling her to further explore diverse new project paths together with her illustrious team, most notably enabling her to forge her passion for custom furniture design. Expect the unexpected.
TOM SWANSON
Director
Despite his preference for a wetsuit over tailored attire, Tom plays the role of key contract negotiator, budget balancer, project 'mover' and all-round office manager with utmost tenacity. A lifelong surfer from the rural seaside town of Penzance, Cornwall, with grandparents, parents, uncles, and aunties all being potters, Tom's love for natural stone and ceramics was inevitable. From a young age he was drawn to organic materials and his hometown's mining history which led to geological studies.
For 20 years he traversed the globe in consultancy rules combining the fields of geology and civil infrastructure. Work took him from the shores of Africa's south coast undertaking marine surveys in an overcrowded tugboat to keeping the brumbies company in the Australian alps as lead field geologist for the Snowy Hydro 2.0 project, plus living in local villages mapping the upper mountains of Vitu Levu, Fiji. A career change beckoned on the cusp of 2021 when Tom jumped ship to work at YSG. Now permanently based in Sydney, the pirate in him had hoped for additional downtime to hit the waves, but his vested interest in the business keeps his focus firmly ashore from nine to five.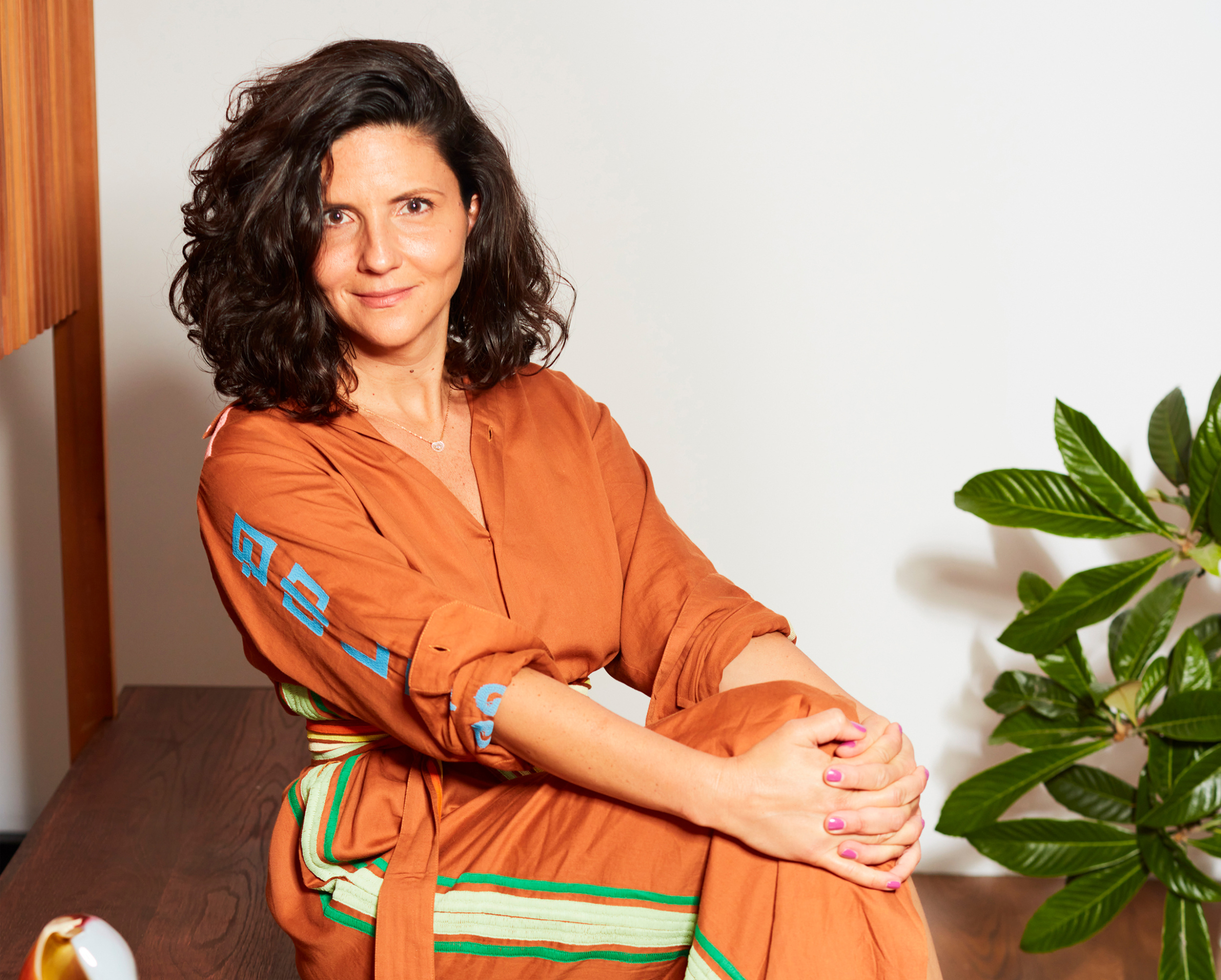 FERNANDA PREVIATO
Architectural Associate
As YSG's in-house registered architect, Fernanda's investigative and pragmatic approach to creating built environments reflects her unique sense of rational playfulness. Her plans are tethered to a highly coherent aesthetic that above all else considers the emotive potency of interior design during concept stage to ensure the two are mutually aligned at the completion of every build.
Throughout her career, Fernanda has worked with leading architects and designers on projects straddling Rio de Janeiro, Dubai, Beijing and Sydney, where she was based at HASSELL in a senior architect role for 11 years. Spanning almost 20 years of design experience, her diverse range of project sectors include: heritage plus adaptive re-use, civic, residential (both small and large-scale mixed use), commercial and retail – equipping Fernanda with extensive master planning, tender processing and site management expertise.
DIMITY NOBLE
Marketing and PR Manager
Having worked in the communications arena for over 10 years as both a writer for Wallpaper* magazine (a global authority on all facets of design) and as a strategic marketing consultant, content writer and publicist for individual clients, Dimity is our resident wordsmith, project pitcher and branding expert, connecting YSG to the world on a global axis.
She honed her critical eye whilst completing a Masters degree at the Courtauld Institute, London. Loathe to part with her Saturday night clubbing sessions in the infamous mid-nineties, she crossed the Atlantic to work a winter gallery internship in New York. Falling deeply under the city's spell, she arrived back in Oz some five years later to manage exhibitions at the Museum of Contemporary Art, Sydney, after working within the blue chip commercial gallery sector in Manhattan.
Sarah Knapman
Senior Interior Designer
With a passion for weekend trawling though vintage furniture shops and collecting ceramics and glassware, Sarah's multi-layering approach to design weaves into the studio's explorative dialogue where she has developed a keen interest in creating highly customised furnishings. Balancing rigour and nuanced subtlety is central to Sarah's process, enabling her to deliver contextually bold and performative spaces that explore form and proportion sympathetically without a glint of excess. Before joining YSG, Sarah's oeuvre wielded its magic at HASSELL where she predominantly focused upon high-end workplace and hospitality interior design in global epicentres including New York and Hong Kong, leading teams whilst honing her presentation skills and negotiations with contractors.


Emiko Carter
Senior Interior Designer
An academic Arts and Communications background plus an Interior Architecture degree equips Emiko with the ability to resolve project challenges via unconventional and innovative thinking. She's a conceptual dreamer of spaces where the dimensions of life (work, play, travel, rest) collide in spectacular ways, yet are bound by a graceful minimalism. Emiko developed her foundational skills at HASSELL, Perth, prior to embarking for Tokyo where she joined WeWork devising flexible co-working interiors in addition to mastering the art of vigorously slurping ramen. Having immersed herself in Japan's architectural principles, she views design as a mechanism that can affect human behaviour with a desired outcome, bringing to YSG and element of restraint to balance its elegantly radical hutzpah.

Britt Ross
Senior FF&E Designer
Britt possesses a bowerbird-like talent for sourcing new and used objects, furniture and textiles both locally and abroad to style intriguing compositions. Attention to detail is integral to her process, blending the contemporary with vintage whilst delivering a spark of va-va-voom – something she developed whilst working at the esteemed Russell Sage Studio in London on high-end hospitality projects. Several years later she joined Martin Brudnizki, whose studio is best known for its powerhouse venues including the eye-popping revamp of Annabel's (London's legendarily louche private club). Never one to shy away from vibrant colour, potent pattern or a tassel or two, her Energizer-like batteries have been amped since joining YSG upon her return to Oz.

Silvina Billia
Senior Interior Designer
Architecture graduate, Silvina, is an artisan in the craft of spatial design consideration who thrives on master planning. As a mood activator, the concept of immersion plays a crucial role in her designs, with natural and artificial light plus notions of comfort strongly influencing her creative process. Since completing studies in her native Argentina, she has worked extensively around the globe, unleashing her vibrant eclecticism within the interiors of the Westin Hotel, Fiji and the W Hotel in Puta Mita, Mexico, amongst countless other hotels and resorts. In addition, Silvina has worked on myriad civic, commercial and hospitality projects citing her innate ability to build strong relationships with key project stakeholders and contractors plus her capacity to lead a design team as her key strengths.

Megan Paddison
Senior Interior Designer
From a young age it was evident Megan would become an interior designer as she was constantly re-arranging the family home. Raised in the central west of NSW, her love of the rural landscape continues to inspire her ongoing intrigue with textural elements sympathetic to their surroundings yet complimented by unexpected additions. Megan's cloud-watching pastime coupled with her love of all things that glitter manifests in her fascination with captivating shapes and compositions plus tonal pairings. Prior to joining YSG she worked at Sydney's Bates Smart, honing her integration of interior and architectural design across hospitality and residential projects. Detail driven and highly personable, Megan has mastered the art of negotiation with heritage and local council through to contractors to ensure building schedules are managed seamlessly.


Laura Campbell
Senior Interior Designer
Laura rises to all aspects of her role with vigour – from concept design and development documentation to briefing, client and stakeholder engagement. As a lover or 'surprising beauty,' she's a visual dreamer, seeking inspiration from unusual resources. She conceives environments that activate sensory appeal, avoiding the cliché of overcomplicating them in the process. Having worked for several years at Tom Mark Henry prior to joining YSG, Laura possesses significant experience both interstate and overseas designing across the residential, retail and hospitality sectors with projects ranging from workplace through to hotel design. She brings to the studio a calming essence coupled with a highly resolved theoretical approach to design outcomes – a perspective she instils amongst the Interior Architecture students she tutors at UNSW.


Alana Crosby
Interior Designer
With experience in both the commercial and high-end residential sectors of interior design spanning Sydney to Saudi, Alana's interest in architectural detailing combined with her love of painting and the creation of ceramic vessels plus lighting informs her artistic inclination. Textural depth and tonal inflections seep into every space she transforms. Studies at Germany's prestigious Bauhaus Dessau in 2017 instilled in Alana a passionate belief that interiors are designed to be experienced and deeply felt rather than merely seen. Prior to executing her highly resolved 3D modelling and documentation skills, all project components are rigorously explored and reviewed to ensure the delivery of contextually sensitive design.

Renjie Huang
Interior Documenter
Renjie is our tech wiz, distilling abstract concepts and literally layers of palette selections on desktops into exceptional plans and precisely proportioned, detail driven renders. With several years' experience working on hospitality, retail and residential projects, his AutoCAD and Revit skills are highly resolved, as is his flair for 3D modelling. Having honed his documentation skills at Anthony Cirocco Design and Paul Kelly Design prior to joining YSG, Renjie brings his acute organisational skills and exacting eye to every project. An avid fan of architectural photography and film, his 3D concepts are cued by cinematic perceptions of light and shadow, enabling clients to fully envisage their YSG spaces with palpable flair.

Felicity Ng
Creative Producer
Felicity's seamlessly integrated career straddles a myriad of niche roles that include masterminding fashion and arts-related campaigns and events through to sale liaisons (predominantly with designers) within Australia's pre-eminent furniture boutique, Living Edge. At YSG, her keen sense of style, broad affiliations with artists and artisans combined with her inexhaustible knowledge of interior suppliers (which gazumps the blackest of black book directories) enables every project to be cloaked with sartorial panache – from joinery finishes to lighting and soft furnishing selections. Possessing a precise and refreshingly off-beat eye for visual compositions, Felicity also offers private interior styling services.