Materials Used
CHAMBON TRAVERTINE, POPLAR BURL, AMERICAN OAK, AUSTRALIAN RED CEDAR, HEMP RENDER, SEAGRASS, FRAYED SILK, MOTHER OF PEARL, LEATHERED QUARTZITE, VENETIAN PLASTER, BATIK COTTON, CORTECCIA STONE
A new approach to tone and mood infuses the latest project by YSG, a 19th century heritage-listed former corner store in Sydney's Inner West.
"A two-storey, four-bedroom, heritage-listed sandstone home in Sydney's Inner West pares back YSG's trademark maximalism to reveal a more mature but no less boundary-pushing approach."
Verity Magdalino, Vogue Living
Furnishings and fixtures subtly reference Charles Rennie Mackintosh's delicate Art Nouveau flourishes and the quiet restraint of timber framing devices prevalent in traditional Japanese interiors. Within, bold hues and textures harmoniously mingle with whisper soft sensuality.
YSG
Elegantly radical palette selections for soft furnishings mix grace with attitude. Taking inspiration from striking stained-glass floral reliefs in the original leadlight windows, their delicate jewel tones are sprinkled throughout the house.
YSG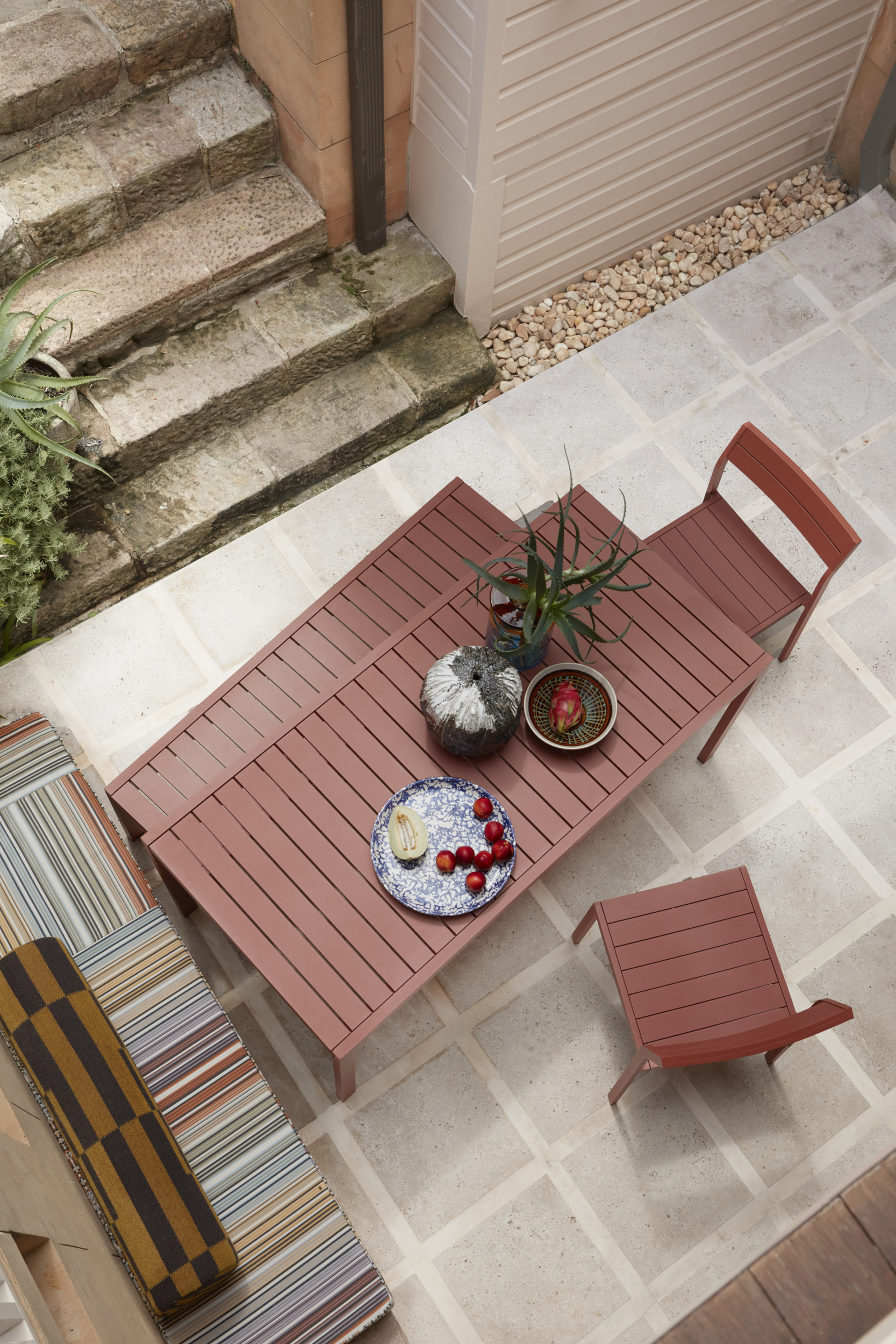 All existing timber floors were painted a mellow pale eucalyptus grey/green.
YSG
Spaces swell and expand through pattern integration. The square macro outlines of the Travertine floor pavers sync in miniature scale with the master en-suite's mother of pearl mosaics and the salon's lilac open weave linen curtains, enhancing flow.
YSG
Awards
IDEA Interior Design Excellence Awards 2021
Winner – Residential Interior Curation
The Design Files Awards 2021
Commendation – Residential Interior Curation
Belle Fanuli Interior Design Awards 2021
Shortlisted – Bathroom Design
IDEA Interior Design Excellence Awards 2021
Shortlisted – Residential Single
Photographer
Prue Ruscoe
Stylist
Felicity Ng